I got my Swag!
Everything from a fantastic windchime which I'm totally in love with to tasty groovy pops and 5 skeins of Caron Simply soft! We just can't buy Simply soft around here and I'm really excited because I have enough to knit my very first pullover. I have plans for making Dahlia!

She even sent my kidlet some cute Strawberry Shortcake ponytail holders and a cute sweater pattern! Pru also confiscated my washcloth lol

And the stitch markers are the first real Markers I've ever owned! I'm totally pumped about that! And the little doodad holder is also a perfect fit for my needs! I'm so excited! Thanks Auntie Em!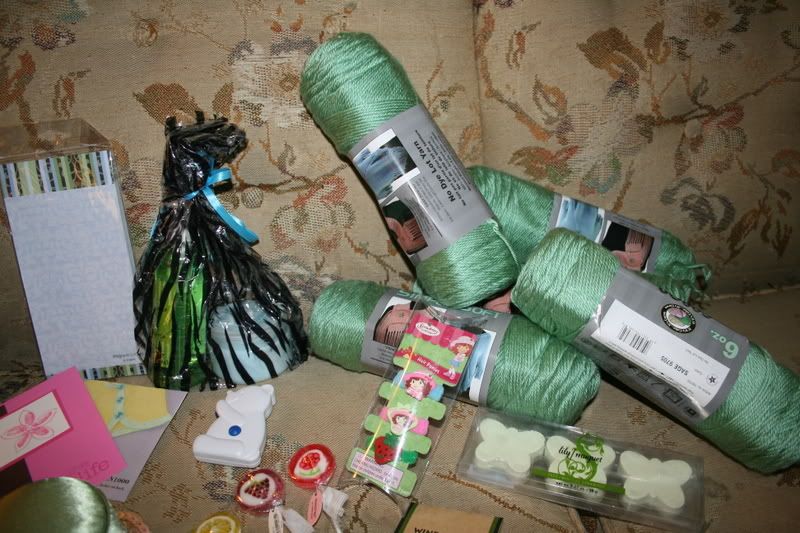 Labels: Green